« back to blog | Christmas Gift ideas under $20
Christmas Gift ideas under $20
December 9, 2013
Drop the stress of picking something unique and yet useful this Holiday season. We bring you some awesome out of the box gifts that will make you the toast of the season!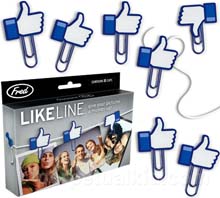 For the social media junkie
Like Line Picture Hanger
: $12.79 Hang photos, notes, tickets and mementos up on the wall with the "Like" Line Picture Hangers! Perfect for Facebook fans!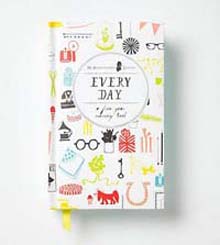 For the compulsive to-do lister
Five Year Memory Book
: $9.95 From the stables of luxury stationer and design house Mr. Boddington's Studio, a commemorative diary to capture the moments that matter. Each page has a date and five little sections for the five years.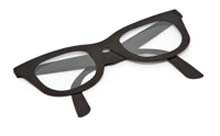 For the book lover
Eyeglasses bookmark
: $19 A 'couture' bookmark that is also a great conversation starter! This Marc Jacobs creation hits all the right notes in our books!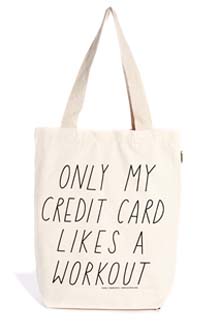 For the Shopaholic
Only My Credit Card Likes a Workout Tote Bag
: $18.15 Thrifty and trendy, this is one gift that is both useful and super stylish. Perfect for the girl who lost her heart to a credit card! As a plus, the tote is ecologically printed and ethically made.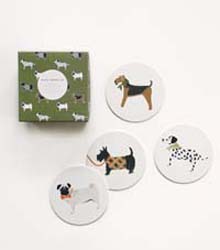 For the dog lover
Canine Coaster Set
: $16.00 Classic inspired dog coasters that will cozy up your home! The coaster set features Airedale, Pug, Dalmatian, and Scottish Terrier illustrations.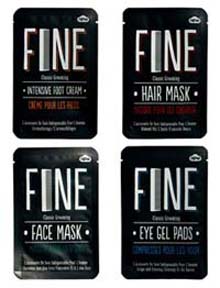 For the gentleman
Fine Gent's Gentleman's Rescue Kit
: $13.61 A gift set that promises a quick fix, in a top to toe amenity pack. Includes a face mask, eye pads, hair mask and foot cream.